"There are really only two things that effectively defend Christianity: the Saints the Church has produced and the art which has grown in her womb.

Pope Benedict XVI
Information about the Choir & Rehearsals
Rehearsals are in the School Library, Wednesdays from 5:30-7:30pm (Men 5:30-6, all 6-7, Women 7-7:30)
Click the calendar below to access  all information about upcoming liturgies, rehearsals,  etc.
Access the Google Calendar here!
Fr. Francis Therese Krautter is a Catholic Priest and Religious with the Congregation of Saint John in the Archdiocese of Denver.
He is the Parochial Vicar and Music Director at All Souls Catholic Church, and the Chaplain at Mullen High School. He is a founding board member of Gaudium Verum, a member of the Archdiocesan Schola, and a regular singer at Our Lady of Mt. Carmel Parish, Littleton. Fr. Francis sings with the St. Martin's Festival Chorus, and works to promote education in Sacred Music and beautiful liturgy.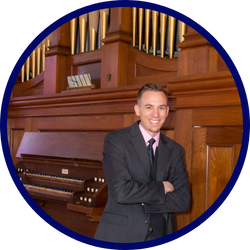 John has been a Catholic church organist for 25 years, having launched his musical career early in life thanks to the dual benefit of growing up in a small town and being interested in organ music.
He has played in a number of parishes across Colorado and over time came to realize the inherent value in the Church's liturgical patrimony. John also sings tenor, though he is most at home when "singing" with the pipes of the organ, playing works that complement the rich heritage of Gregorian chant and polyphony.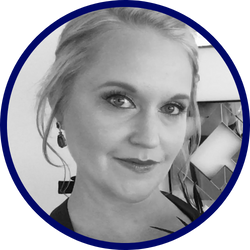 Christina graduated from the University of Louisville in 2010 with a degree in Music performance, emphasis in voice. During this time she was a member of the University of Louisville Cardinal Singers, Collegiate Chorale, Early Music Ensemble, and sang Soprano in the Kentucky Opera Chorus.
Since moving to Colorado in 2016, she sings as the Soprano Section leader for All Souls Catholic Church as well as singing Soprano for Gaudium Verum, St Martin's Chamber Choir and other various ensembles throughout the Denver area. Christina teaches private lessons in addition to performing and continues to share her love of music with those around her.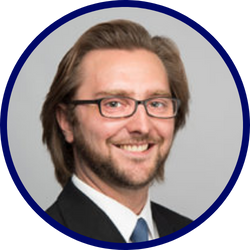 Dan Wessler is currently studying toward a Doctor of Musical Arts degree in Choral Conducting and Literature from University of Colorado Boulder. He served as Director of Choral Activities at Freeport High School in Freeport, Illinois from 2012-2019.
Dan is also an active barbershop musician; he sings in After Hours, the 2018 International Barbershop Quartet Champion, and has performed with them throughout (and outside) the United States. From 2017 to 2021, he directed the New Tradition Chorus, an award-winning men's barbershop chorus in Northbrook, Illinois. He has served as clinician for several barbershop chorus festivals, and is also an active barbershop arranger, having produced nearly 100 arrangements for various groups, a number of which have been published by Hal Leonard.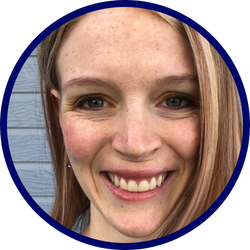 Catherine (Cat) Williams served as section leader at Our Lady of Mount Carmel from 2020-2021 and also at All Souls Catholic Parish in 2022. She has sung with multiple choirs in the Denver metro area including Saint Martin's Chamber Choir and Elus Vocal Ensemble.
Since 2016, she has pursued private organ studies with various teachers across Denver, and has attained her Service Playing and Collegiate certificates from The American Guild of Organists. She has accompanied a handful of congregations with organ playing and served as the head organist for The Church of JESUS CHRIST in 2021. She completed her Bachelor of Arts degree with an emphasis in piano, (2014) as well as a Bachelor of Music with a Piano Performance emphasis (2016,) both from Metropolitan State University of Denver. Cat has maintained a private piano studio since 2009. She was born and raised in Aurora, Colorado. After marrying her own piano student Aaron, Cat has been teaching private piano lessons for over ten years! She enjoys chasing her three young sons in her spare time. Cat is honored to be chosen to sing by so many highly qualified music directors in the area.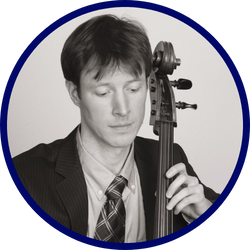 Coloradoan cellist Andrew Brown has served as the principal cellist of The Longmont Symphony, Mahler Festival, Aspen Music Festival's Opera, and collaborated with The Playground Ensemble, Mont Alto, and Takács Quartet's Geraldine Walther. Dr. Brown is the 1st prize winner of the 2016 Ekstrand Competition at CU Boulder and has previously been awarded 1st place in the Lamont Chamber Competition and was Lamont's Best Senior in Performance. As part of his doctoral dissertation, Dr. Brown published a recording of unaccompanied compositions for cello featuring American composers. Dr. Brown holds a BBA in Finance from The University of Iowa, BM in Cello Performance from The University of Denver, MM in Cello Performance and Suzuki Cello Pedagogy from The Cleveland Institute of Music, and a DMA in String Performance from The University of Colorado, Boulder. If he is not spending his time as a freelance musician, he can be found reading, brewing beer, or mushroom foraging.
Reflections
Chapter 3 The Altar and the Direction of Liturgical PrayerTHE RESHAPING so far described, of the Jewish synagogue for the purpose of Christian worship, clearly shows—as we have already said—how,…
Finally, we must mention one last difference between the synagogue and the earliest church buildings. In Israel only the presence of men was deemed to be necessary for divine worship.…
But first we must finish what we were saying about the different ways in which Christian faith transformed the synagogue. The third point to be noted is that the shrine…